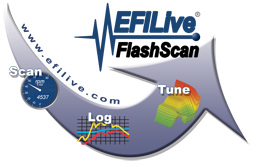 Kootenay motors is your only local shop to provide EFI Live.
Improve the power of your Cummins and Duramax engines through the tuning of the PCM (Powertrain Controller)
Drop by or call and get full details. Office: 250.352.5383 213 Baker St
Free Roadside Assistance With $25 in AC Delco Parts

As an AC Delco affiliate repair shop, Kootenay Motors is pleased to offer a special bonus program to our customers. When a minimum of $25 in AC Delco parts are used in your vehicle service or repair, you are automatically covered by AC Delco's Roadside Assistance program wherever you travel – at home or away. (Canada, USA)
Benefits Include:
Towing – customers that are less than 40 kilometers from the original repair facility will be towed back to the facility, customers more than 40 kilometres will be towed to another repair facility
Fuel, Oil, Fluid and Water Delivery
Battery Jump-Start
Flat Tire Changing Assistance – installation of the customer's useable spare tire
Lock-Out Assistance
Details
Qualifying Dates: Repairs starting from February 1, 2012
Offer provided by your repair facility
The maximum claim per any one occurrence is $75
Valid for 12 months from the date covered service was performed.
Customer will pay for roadside service and submit invoices to ABS for reimbursement.
No 90-day claim limit.
No annual claim limit.
Benefit available 24/7, 365 days per year.
Minimum purchase of $25 in ACDelco parts from a qualifying program member is required to qualify for coverage.
Covers consumers traveling in the U.S. and Canada.
More Auto Repair Services Offered by Kootenay Motors
Tire storage
Oil Changes
Starters
A/C Repairs
Automobile Repair
Cooling Systems Repairs
Engine Replacements
Fuel Injection System
Radiators
Tires
Transmission Service
Wheels & Tire Rotation
Shocks
Struts
Alternators
CV Joints
Brakes
Computer Diagnostic Testing
Electrical Systems Diagnostics
Front Ends
Power Steering Flush
Timing Belts
Tune Ups