Complete Auto Repair and Maintenance Services
Full-service automotive maintenance and repair services with over 80 years of experience, conveniently located in Nelson, British Columbia.

Our products include top-notch tires from leading companies such as Michelin Tires and BF Goodrich.

Looking for top-tier towing installations or hitches? We offer packages from trusted brands such as Curt, Draw-Tite and Hidden Hitch. We use FlashScan, from EFI Live, to assess, log data and reprogram your vehicle, allowing it to reach maximum performance and achieve unparalleled drivability.

Your vehicle will achieve peak performance when you use only the best oil. Kootenay Motors provides a selection of Mobil1 Motor Oils to ensure high-quality machine performance.

We provide automotive components from ACDelco because every vehicle needs parts of the highest calibre that have withstood the most rigorous testing standards.
Experienced Automotive Service Providers
Kootenay Motors has been in operation since 1929, giving us unparalleled experience in repairing and maintaining motorized vehicles. Our team of automotive experts offers full-service automotive repair and service for both imported and domestic models, and we are conveniently situated in downtown Nelson.
CONTACT US TODAY
Experiencing car trouble? Unsure what's wrong with your vehicle? Looking for reliable and experienced mechanics? Contact Kootenay Motors today to get in touch with expert automotive technicians.

COMPLETE AUTO REPAIRS
Our experienced technicians have the skills to diagnose and repair any vehicular concerns, from the simplest fixes to the most intensive jobs.
HIGH-QUALITY AUTO PARTS
We can repair and procure parts from leading car manufacturers, ensuring you'll hit the road with top-notch products and with the highest safety standards.

AUTOMOTIVE DIAGNOSTICS
We have the skills and equipment to diagnose domestic or imported vehicles.

TIRE INSTALLATIONS
Our company provides top-brand tires for all vehicle types.

TOWING SUPPLIES
We can install or replace towing hitches from trusted brands such as Hidden Hitch, Draw-Tite and Curt Towing products.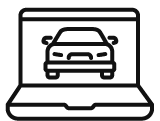 FLASH SCANNING
Kootenay Motors is the only local business that offers EFI Live FlashScan for Cummins and Duramax engines.
"I had an out of province inspection done at Kootenay Motors. They were quick, friendly, professional and helpful. They answered all my questions and I wouldn't hesitate to have them do further work on my truck."
"Top notch shop, clean and professional…They have gotten me right in, provided good estimates and time frames. They identify other issues for you to be aware of. This is a shop I trust and highly recommend, which is rare."
"Kootenay Motors is my favourite mechanic shop in Nelson…Their expert staff have years of experience, and it really shows when it comes to technical diagnostics….in a town were good help is hard to find, Kootenay Motors really shines."
Get in Touch with Dependable Professionals Today!
Don't wait for car trouble before bringing your vehicle to us. Contact Kootenay Motors today and take advantage of our professional vehicular assessment to ensure your vehicle is always running at its highest safety and performance.